Services / Day hikes and longer treks / Hiking for families: Bergö hiking trail
Taking a walk along Bergö's nature trail is like living a story in a wonderland. This full-day hike takes the whole family on an adventure to meet the local birds and mammals that are brought alive through folklore and facts. We let the small to stop to amaze the passing ants, to touch the soft moss and share the joy of exploring nature and art work.
Highlights
Lars-Göran Söderholm's exciting and fun art work presenting local birds and mammals

Fascinating animal stories from Kalevala, the Finnish national epic, and African animal folklore

Opportunity to explore the Kvarken World Heritage Site and Finnish forest in safe hands

Something for each family member as programme takes into account different age groups
Our full-day hike to Bergö island located in the Kvarken World Heritage Site starts with a short ferry trip giving us a good opportunity to admire the sea view on our way. We will walk about half of the 7 km Bergö nature trail taking us through forest and bog into the world of local birds and mammals represented in Lars-Görän Söderholm's art work.
On our way will stop to take a closer look of some of the art work and to hear more about certain animals. Your guide Farayi will share stories from the Finnish national epic Kalevala combined with African animal folklore. Children are more than free to ask questions and to share their own animal stories. We will also learn interesting details about the local flora – and stop to explore elk tracks.
Our hike will end by the barbecue hut named Adolf, where we will prepare lunch together. There will be small tasks for everyone while Farayi will take the lead on cooking.
After enjoying lunch, we will say good bye to the forest, and have a short walk left by the road to return to the cars.
OPTIONAL SAUNA EXPERIENCE For families interested in having a swim and experiencing Finnish sauna after the hike, we are offering an optional visit to Bergö's swimming beach where a local sports club is maintaining and hiring a sauna. You will have the chance to participate into the whole heating up process if you like, or just to enjoy the heat combined with a dip into the cool sea. We will guide you through the Finnish sauna etiquette and look after that all feel comfortable.
HOW TO BOOK?
AVAILABILITY: In 2019 from mid-May until end of August. Please note that we can take max. 3 families on the hike.
SUITABILITY: The terrain is relatively easy to walk but there are rocks and roots along the path, and possibly some wet points during spring when wearing gumboots is recommended. In general this hike is suitable for families with old enough children able to walk at least 5 kilometers during the day. Keeping us all safe and well requires also ability to listen and follow instructions.
As parents you know your children best, and can estimate if this hike is suitable for them. Hence we are not setting any strict age limit for participation. Also younger children are welcome to participate free of charge if they are carried and constantly supervised by parents through the whole day. It is also good to acknowledge that there is no running water or electricity available but there is a dry toilet by barbecue hut Adolf.
Bergö's swimming beach offers facilities for showering and changing clothes and there's also a kiosk selling refreshments.
DURATION: About 6 hours + travel time. Sauna experience will take about 2-3 hours.
PRICE: Family package 150€ (including 2 adults and max. 3 children from about 7 to 17 years) (including VAT 24%).
Price includes guiding, lunch and tea/coffee/juice. We are happy to assist you with transport when necessary with additional price (return from Vaasa 30€/family). Sauna fee is 40€/family.
BOOKING AND PAYMENT: Please sign up for this hike minimum 14 days prior the requested day by booking and paying online or filling in the booking form and paying for the activity on the spot by cash or bank/credit card.
If you are booking with a short notice less than 14 days from the requested date, please contact us for checking the availability.
WHAT TO BRING?
You will need to have comfortable outdoor clothing, and hiking or good walking shoes for moving in the forest and nature trails. During spring you may also need gumboots, and it is always recommendable to wear long-sleeved shirts and long pants in the forest.

Please bring your own filled water bottle. It's recommended to have about 1 liter/person.

Feel free to take your own snacks along.

Good general health is required to take part into activities.
HOW TO GET TO Bergö?
Self-drivers
Bergö island is part of Maalahti council located in Kvarken, South from Vaasa town. You will find the parking lot for the nature trail just after exiting the ferry on your left. The address for the starting point is Bergövägen 47. We are also happy to meet you e.g. in Maalahti, so that we may drive the rest of the route together.
By train or bus
The closest train station is in Vaasa. There's is a public bus connection from Vaasa to Bergö but it only runs during weekdays and once a day. During holiday season it is hard to access Bergö by public transport. We are happy to organize return transport for participants arriving to Vaasa by train.
Transport from Vaasa
We are happy to organize return transport for participants without vehicle from Vaasa city center. Contact us for more information and to agree on pick-up location and time.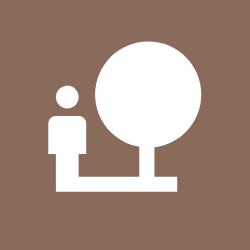 - Group is kept small in order to mitigate the impact on nature during the hike.
- All rubbish is recycled and we are using bio-degradable cups and plates or cups and plates that are made of recycled material when it is necessary to use disposable dishes. We are also putting emphasis on minimizing waste.
- Food served during the hike is vegetarian due climate reasons. We are also favoring fair trade products and seasonal, locally produced vegetables. Food waste is minimized.
- We are highly recommending you to avoid flying. Vaasa is easily accessible by train, by bus or by boat from Sweden.
- Information about the environment and cultural heritage is offered during the hike. Using the sauna supports the local sports club Bergö IF.
>> Find out more by clicking to responsible business