Services / Courses and camps / Every man's rights in practice
Are you interested in learning to identify and utilize the super foods of Finnish nature? Ready to take your first steps in the forest and to learn some basic outdoor skills in a supportive, like-minded company to later utilize on your own? Carry on reading and register to our one day intensive course offering you the best startup package for knowing and utilizing the every man's rights – in English!
Learning
Every man's rights − opportunities and responsibilities when moving in nature in Finland

Basic outdoor skills (e.g. lighting the fire, proper gear)

How to utilize seasonal foods available in forest (e.g. what to cook of different berries)
Finnish forests are full of healthy foods that everyone can utilize if you just know the every man's rights and have the necessary know-how to move in the woods responsibly, and to identify and use for example the berries and mushrooms the nature has to offer.
During the day you will learn the theory that will be put in practice by accomplishing practical assignments in the forest. And not to worry, your guide Farayi will be with you all the way helping when necessary.
The other half of the day will be used for learning some basic outdoor skills like lighting the fire, and getting useful information and tips for utilizing the seasonal foods available in forests. You will get to try out some of the foods in the bush kitchen, as we always combine the theory with practice.
In order to support individual learning as well as to protect the environment, we wish to keep the group size small. Maximum number of participants for this course is 10 people/3 families, so be quick and book your place soon.
TIME:
30.5.2019 at 12.00-16.00 (register by 13th of May)
31.8.2019 special course for families at 11.00-15.00 (register by 26th of August)
1.9.2019 at 12.00-16.00 (register by 27th of August)

VENUE: Munsmo village in Sulva, 15 km from Vaasa city center. We are happy to help with transport when necessary.
PRICE: 35€/adult, 17€/child (from 7 to 15 years), family package 90€/family (including 2 adults and 2 children from 7 to 15 years), 10% discount for students (all prices include VAT 24%).
Children younger than 7 years are welcome to the family course free of charge. Price includes course material, teaching, and ingredients for tasters prepared together on the fire. Return transport from Vaasa can be organized with additional 10€/person or 20€/family.
REGISTER: By booking online or filling in the booking form and paying on arrival (please see the registration dead lines above).
Course programme
Meeting by Munsmo harbour (small parking lot for cars)

Introduction and welcoming coffee/tea

Introduction to every man's rights in theory

Putting the learned into practice – hiking in the forest including assignments on every man's rights

Bush cooking time – preparing food samples together by utilizing some of nature's offerings

Cleaning up and closing the course
WHAT TO BRING?
You will need to have comfortable outdoor clothing and good walking shoes for moving in the forest. Depending on the current weather you may also need rain gear and/or gumboots.

Good general health is required to take part into practical activities.

You are welcome to bring own snacks along to roast on fire.
HOW TO GET TO SULVA?
Self-drivers
The address for the location is Munsmovägen 286 Solf. Please note that the navigators tend to find the address only in Swedish. There's a sign in the crossing of Sulvantie and Munsmovägen saying Munsmo hamn. You should follow the sign to drive towards harbour until you will see number 286 on your right.
By train
The closest train station is in Vaasa and the course timetable has been planned by taking into account the train timetable. We are happy to organize return transport for participants arriving by train.
Transport from Vaasa
We are happy to organize return transport for participants without vehicle from Vaasa city center. Contact us for more information on pick-up location and time.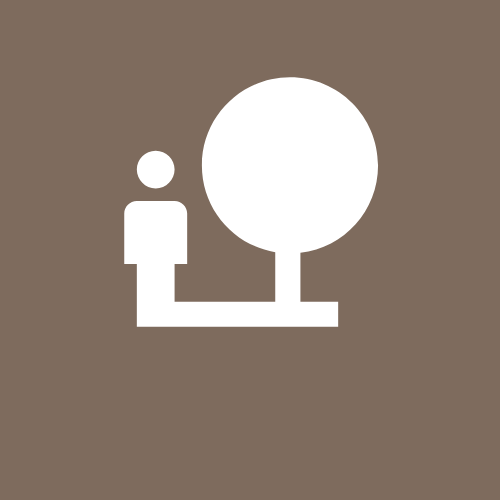 - Food samples prepared during the course are vegetarian due climate reason.
- All rubbish is recycled and bio-waste composted. Attention is paid to produce minimal amount of waste.
- We are favoring fair-trade products and serve only fair-trade coffee and tea.
- Group is kept small in order to mitigate the impact on nature during the course activities.
- Course learning includes information on how to enjoy nature in sustainable manner.
>> For more information, click to responsible business