Services / Day hikes and longer treks / Hiking in Western Finland: Levaneva
Bogs have always had and important place in both natural and mental landscape of Finland. There are tens of words meaning different types of bogs in Finnish language and its dialects. Levaneva bogs will offer you the best of very Finnish scenery including an opportunity to see some fowls and cranes, and to explore the local history. Our three-day hike will also offer you an excellent opportunity to find your calm in nature.
Highlights:
Experiencing true Finnish wilderness and the beautiful bog scenery

Opportunity to see fowls and cranes

Taking time out in nature, enjoying silence and finding your calm

Experiencing the night-less night in the wilderness during mid-summer
DAY 1:
We are starting our 3-day hike exploring the Levaneva bogs from the entry point by the Peräkylä parking lot. During our first day we are going to hike about 2 kilometers to Särkinen shed which will serve as our base and accommodation.
Särkinen farm in the wilderness by the edges of Levaneva bogs used to be the home of two families until 1955. Remains of the last cottage are still visible close to shed serving visitors today. Hence Särkinen is an excellent place for getting the feeling of the past life in remote farms outside villages in Finland.
After settling in we will prepare lunch by the fire. There will be small tasks for everyone while your guide Farayi will take the lead on cooking.
In the afternoon there's a chance to explore the surroundings by taking about 2-kilometer loop from the Särkinen shed and back. Otherwise you will have free time to enjoy the nature and settle in to bush environment, or to take time to listen our sound guide offering more information about the history of the area.
Dinner is again cooked together and after there's a chance to roast some of your own snack on the fire or just to chat and enjoy the evening by sipping some tea or coffee and looking the fire to die off.
DAY 2:
Today we are going to wake up early to prepare and enjoy breakfast as we will have a long hike ahead of us. We will be walking about 20 kilometers through the Levaneva bogs and via Kyrössuo and Orvoonneva to Rajavuori Outdoor Center.
Today you will have the opportunity, if we are lucky, to spot e.g. willow grouse, black grouse, capercaillie, and crane. Levaneva area is the kingdom of cranes and during summer time it is possible to spot especially flocks of single male cranes.
If you are coming in July you may also have an opportunity to taste some cloud-berries, as they are growing along the route.
We will have breaks by Kiimakallio and Piutukuusensaari resting spots and a longer lunch break by Maalarinmaa, where you will also have a chance to climb to a sightseeing tower. Maalarinmaa is located by a reservoir of Kivi- and Levalampi which is 5,4 kilometers long and 2,1 kilometers wide. If you ask locals, they call the place simply "the pool".
Today the dinner will be prepared on stove as we will be camping by a log cottage in Rajavuori. After the tents have been put up, we will enjoy the well-deserved rest − also showers and an opportunity to try out sauna available!
DAY 3:
Today you may sleep in and enjoy a slow breakfast listening the birds.
After breakfast we will head on to about 5-kilometer nature path going through forest and Vähäneva bog. During our hike we will climb to sightseeing tower and enjoy coffee or tea and snacks by a resting spot.
We will return to Rajavuori by lunch time. After lunch you will have the chance to shower, change and pack. In the late afternoon we will head back to Vaasa to enjoy farewell drinks together.
How to book?
AVAILABILITY: In 2019 on the following dates: 14.-16.6., 22.-24.7., 12.-14.8., 19.-21.8., 9.-11.9. Please note that minimum group size is 2 people and maximum size 6 people.
SUITABILITY: This hike is suitable only for adults and teenagers old and fit enough to do the hike equally along adults. It is recommended to have some previous hiking and camping experience when participating into this hike as the hike is semi-participatory meaning that you will need to take part in e.g. cooking and setting up the camp, and to be able to walk max. 20 kilometers on one day carrying your personal gear and water. On the other hand, advice and guidance is available for 24 hours, and the terrain is easy as we follow duckboards over the bogs.
PRICE: 215€/adult, family package 680€ (including 2 adults and 2 children from about 13 to 17 years), 10% discount for students (including VAT 24%).
Price includes guiding, accommodation (camping) and meals mentioned in the itinerary. We are happy to assist you with transport when necessary with additional price (return from Vaasa 15€/person, 30€/family)
BOOK: Please sign up for this hike minimum 30 days prior the requested days by filling the booking form. You can pay on the spot by bank/credit card or ask for an invoice. If you are booking with short notice, please contact us for checking the availability.
WHAT TO BRING?
You will need to have comfortable outdoor clothing, rain gear, gumboots, and hiking or good walking shoes for moving in the forest and nature trails.
Please bring your own filled water bottle. For the 3-day hike it's recommended to have 3 liters/person.

Feel free to take your own snacks along.

Good general health is required to take part into activities.

You will need your own sleeping bag, small pillow, and personal gear (e.g. clothes, hygiene products etc.)
HOW TO GET TO levaneva?
Self-drivers
You will find the right spot by navigating to Peräkylä in Kurikka. The parking lot is located by Tainuskyläntie and you will see a big board for Kurjenkierros and Levaneva conservation area as well as a P-sign on the right place.
By train
The closest train station is in Tervajoki. We are happy to organize return transport for participants arriving by train.
Transport from Vaasa
We are happy to organize return transport for participants without vehicle from Vaasa city center. Contact us for more information on pick-up location and time.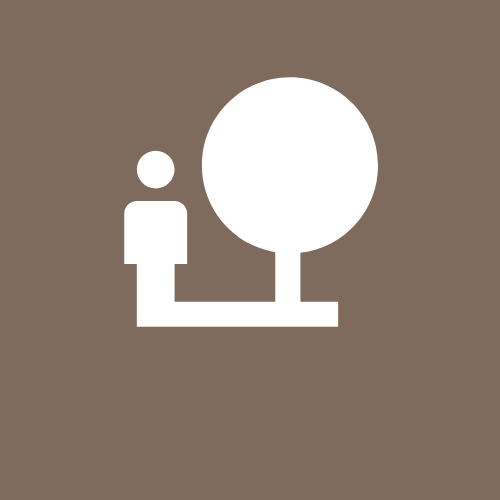 - Group is kept small in order to mitigate the impact on nature during the course activities.
- All rubbish is recycled and we are using bio-degradable cups or cups made of recycled material. Bio-waste is collected for composting.
- All daily necessities, e.g. toilet paper, have an eco-certification or the Nordic environmental label.
- Food served during the hike is vegetarian due climate reasons. We are also favoring fair trade products and seasonal, locally produced vegetables. Food waste is minimized.
- We are highly recommending arrival to Vaasa by using either bus or train to avoid flying.