Services / Courses and camps / Mushroom course in Kvarken
Do you like mushrooms and plan to learn to identify and prepare them better? Would you like to find something relaxing and inspiring to do to spice up your autumn? Our mushroom courses are designed for mushroom lovers and for you, who are tempted by the smell of fresh autumn forest and are looking for a domestic destination for an autumn getaway; come and experience the World Heritage Site of Kvarken Archipelago while learning something useful.
Learning:
Two levels available: beginners and advanced

To identify and pick mushrooms in practice

Tips for cooking and storing mushrooms
During this course you will learn to identify Finnish mushrooms and get tips on how to cook and store them. We will be also tasting the mushrooms as we will prepare lunch of what we pick. And last but not least, you'll get to spend time in nature and to explore Kvarken Archipelago that belongs to UNESCO World Heritage Sites.
The course is instructed by Sanna Autere who is a certified wild-plant, mushroom and berry adviser as well a food journalist, and Inzwa's Farayi Masuka who is an experienced safari and wilderness guide as well as a chef.
SATURDAY is BEGINNERS' DAY. We will focus on basics and you will learn the most important points of what to take into account when identifying and picking mushrooms. You will also get tips on how to prepare mushrooms for eating.
SUNDAY is for more ADVANCED mushroom pickers who would like to deepen their knowledge. This intensive day will provide you a bit more theory compared to beginners' day and will focus on edible mushrooms that are not the most common. You will also get couple of interesting recipes to try at home.
ACCOMMODATION is possible in our course venue, the Sommarö fortress, in a dorm bed. Sommarö fortress is located in a beautiful place close to the sea. Accommodation costs 10€/person.
OPTIONAL EVENING PROGRAMME on Saturday is your time to get to know other participants as we will organize a delicious barbecue. Both beginners' course and advanced course participants are welcome to participate in the programme.
In order to support individual learning as well as to protect the environment, we wish to keep the group size small. Maximum number of participants for beginners course is 15 people and for advanced course 10 people.
TIME: Beginners' course 28.9.2019 at 11.00-16.30 / Advanced course 29.9.2019 at 11.00-16.30
VENUE: Sommarö in Raippaluoto, in Kvarken Archipelago

PRICE: 45€/person (including VAT 24%).
Course fee includes theory, guiding, ingredients necessary for cooking during the course, coffee/tea. If you don't have a car, don't worry! We can help with transport.
Additional 15€/person is charged for transport from Vaasa to the venue and back. Feel free to use your own car as well.
REGISTER: By booking online or filling in the booking form at latest on the 8th of September 2019.
Course programme

SATURDAY 28.9.
Our base for the weekend will be in the Sommarö fortress in the UNESCO World Heritage Site in Raippaluoto. Kvarken Archipelago's exceptional geological values, the rapid land uplift and post-glacial landscape, have made it to be listed as world's heritage. Besides geological attraction, the Kvarken Archipelago has its unique vibe, varying terrain and hiking trails to offer.
We will start our day by a short mushroom lecture conducted by Sanna while enjoying coffee and tea. After the short theory session we will explore the surrounding forest for finding and identifying mushrooms, and you will have a chance to ask and discuss about mushrooms with Sanna.

After our mushroom baskets are hopefully full, we will return to our base where a quick and delicious late lunch/early dinner is prepared by the guidance of chef and wilderness guide Farayi Masuka. As part of cooking and in the end of the course, Sanna will give you advice for handling and storing mushrooms at home.

All participants will have the opportunity for shower after the course. Bring your own towel and necessities along.

SUNDAY 29.9.

The course structure for Sunday is similar compared to Saturday. We will start by a theory session and Sanna will guide you deeper into mushroom knowledge during hiking and picking mushrooms in the forest.

Around two in the afternoon, we will arrive back to Sommarö fortress to prepare late lunch/ear dinner together with Farayi. As part of cooking, Sanna will share tips and advice for storing mushrooms at home. After enjoying the meal the course will be closed with tips for finding further mushroom information and Sanna will share some of her favorite recipes.
WHAT TO BRING?
You will need to have comfortable outdoor clothing, and hiking or good walking shoes for moving in the forest and nature trails. We are also recommending you to have rain gear including gumboots.

Please bring your own water bottle along and some snacks to enjoy with coffee and tea as the food will be served around 15.30.

You will need your own mushroom basket, mushroom knife and utensils for taking notes. Those participating on beginners' course have a chance for sauna, so please bring your own towel if you wish to join the sauna crew.

Good general health is required to take part into practical activities.
HOW TO GET TO Sommarö?
Self-drivers
Sommarö Fortress is located in Raippaluoto, about 35 km from Vaasa, along Sommarövägen (Sommarövägen in Mustasaari council for navigators). When you reach the Sale Supermarket in the Raippaluoto village, turn left towards Norra and Södra Vallgrund. When you are reaching Södra Vallgrund keep an eye on signs on the left side of the road. You will see a brown signs guiding you to Fort Sommarö.
Transport service
We are happy to provide transport for participants with an additional fee. Return transport will be organized from Vaasa city center.
By bike
If you are into a nice outdoor cycling trip, the course venue is not that far away from Vaasa. Contact us for tips for bike rentals and route planning.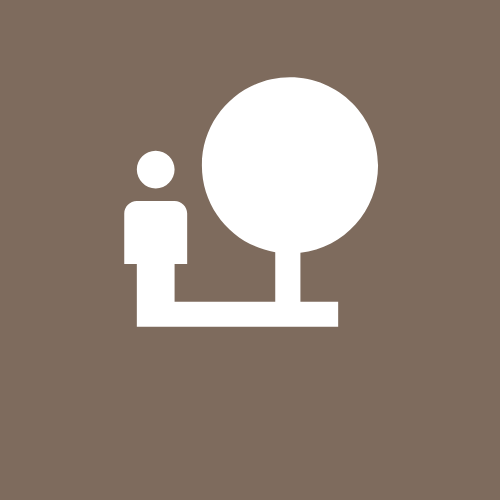 - All meals cooked during the course are vegetarian due climate reason. We are also favoring fair-trade products and seasonal, locally produced vegetables. Food waste is minimized.
- Group is kept small in order to mitigate the impact on nature during the course activities.
- All rubbish is recycled. When we need to use disposable cups and plates they are either bio-degradable or made of recycled material.
- We are highly recommending participants to avoid flying and arrive to Vaasa by bus or train.
- Course learning includes information on how to enjoy nature in sustainable manner.
>> Find out more by clicking to responsible business